Esade Certificate in Business Innovation, directed by Carlos Iglesias
Esade Executive Education
Competing under the rules of today's ever-changing and fast-paced environment is a challenge for the bulk of established businesses in all industries. The new scenario calls for professionals familiar with agile methodologies and who have an innovative mindset: capable of making strategic decisions, pinpointing business opportunities, bringing in new products and services or optimising existing ones, and most of all meeting customer needs as efficiently as possible.
Esade Executive Education's Certificate in Business Innovation is made up of three programmes which taken together deliver a cross-disciplinary view of innovation, from its most strategic to its most tactical aspects.
The first module, Strategic Innovation, looks at mastering processes and how to connect innovation with corporate strategy.
The second, Business Agility, empowers leaders to become the driving force behind their companies' transformation by gaining an agile mindset for value creation.
The journey concludes with the Design Thinking programme, a methodology for devising and testing products, services or business models which is fully practical and applicable to the real world.
Innovation requires identifying the problems that matter and moving them through systematically to deliver elegant solutions.
Esade is a business school steeped in more than 60 years of history, at the top of the leading international rankings and known for its close ties with business. As a result the lecturers on the Certificate in Business Innovation are not only teachers but also practising professionals which ensures a practical and applied approach in their classes; training for real working life.
Learning is experiential, innovative and high-impact. It draws on Learning by Doing methodology which blends synchronous online classes, guided discussion forums, asynchronous video case studies, self-assessment tests, practical activities and continuous, personalised mentoring.
Esade's Certificate in Business Innovation is addressed to:
CEOs, COOs and senior management staff who need a strategic vision of disruptive and incremental innovation grounded in their business's operations.
Innovation managers and digital transformation leaders looking to ingrain portfolio management best practices in their firms.
Functional area managers who have to embrace a holistic view of innovation and seek to move forward towards more cross-cutting positions.
Entrepreneurs in exploratory stages who aim to build innovation into their projects right from the outset.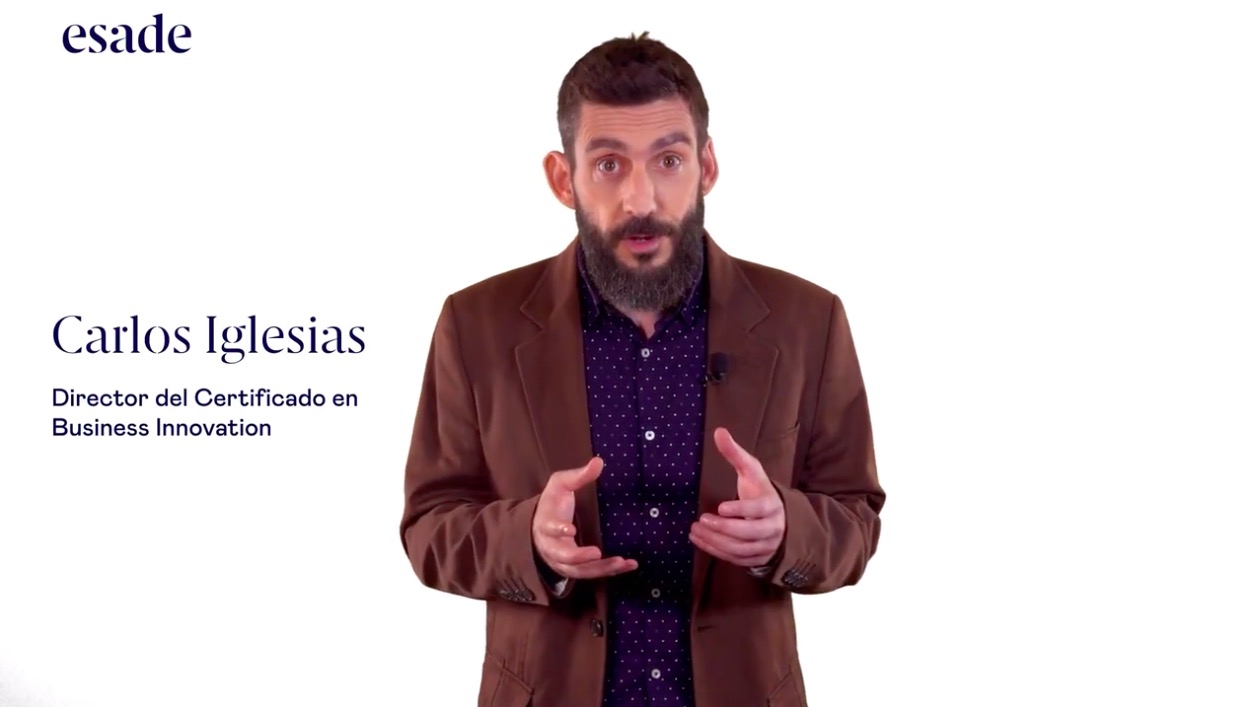 The competencies gained by undertaking this high-level training include strategic vision, agile leadership skills, an innovative mindset and systemic thinking in problem solving. It delivers a robust set of hard and soft skills which are indispensable to address our era's fast-changing business environments.